Welcome to the LABS LANDING website.
The happiest labs anywhere! Our goal is to provide you with useful information about our labs and other services.
We hope this makes it easier for you to get to know us.
You will notice that our site is informal. So are we! We hope you feel right at home as you browse the site.
Thanks for visiting

Search for us on FACEBOOK br> Most current photos,videos & litters on facebook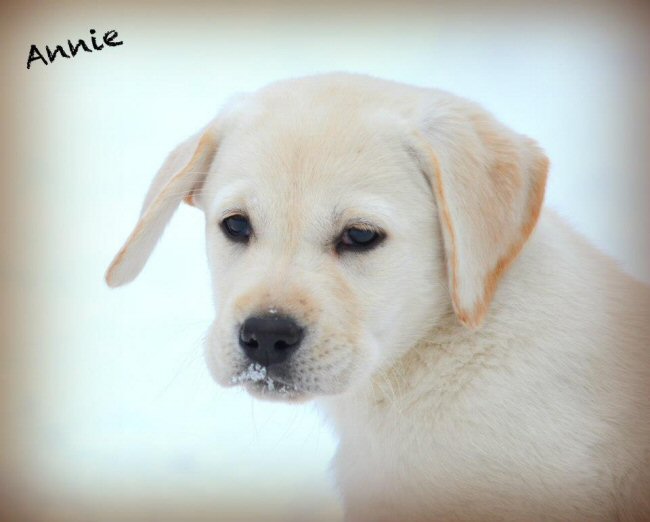 Annie is a Lizzy/Deisel puppy
font>
Labs Landing Offers:
*BREEDING*
Breed and raise the highest quality English Labrador Retrievers.
Yellow, Black, and Chocolate
Correct conformation AND the wonderful temperament for which labs are known
LL Successfully competes in AKC conformation shows, Hunting trials, Agility, Obedience, and Dock Diving
All ours are house-raised and lovingly handled - our dogs are family pets first and foremost
Our dogs have plenty of land to play on and a pond to swim
*BOARDING*
Our BOARDING KENNEL WITH FULL PLAY YARD IS ONLY 3 MILES FROM DARIEN LAKE THEME PARK AND DARIEN LAKE STATE PARK.
No extra charge for play yard. Let your dog have fun while you have fun -- It's like a camp for dogs.
We board: Dogs, Cats, and other small animals including miniature horses, donkeys, etc. (you have to keep the two-legged kids though)

Last minute boarders welcome as vacancies permit 585-547-3767
All breeds welcome
Plenty of attention and play time to boarders
Beth tucks all the boarders in at night -- she REALLY DOES! She sits with EACH of them before bed
Most dog owners tell us how excited their pet is when it's time to visit "Aunt Beth"
HORSE-SITTING: We will go to your home/farm and horse-sit while you're away. (Other farm animals also)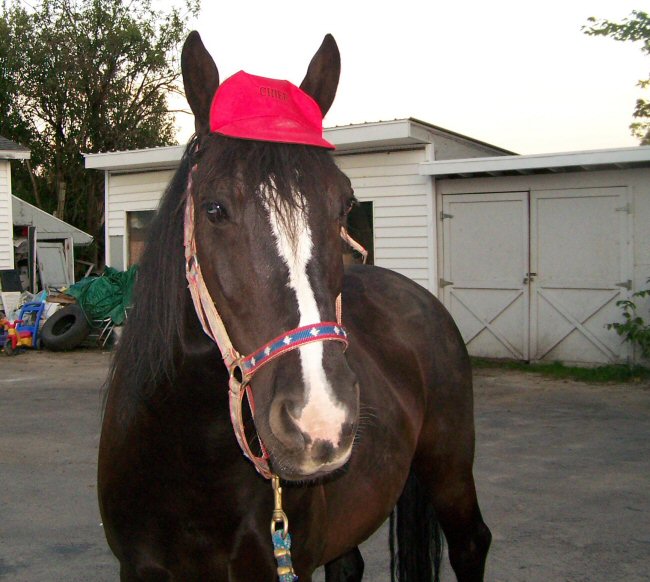 Chief, Beth's Trick Horse
TRAINING/BEHAVIOR MODIFICATION
POSITIVE REINFORCEMENT TRAINING including hunting/field trials
Gently guide a nonresponsive, fearful, or shy dog into its proper place in the family unit
Constructive and positive Obedience classes held at Labs Landing
Private Instruction also available at Labs Landing
In-home training available for local residents (within 40 miles)
Boarding Training available to all. The dog stays at Labs Landing and is trained by Beth personally EVERY DAY. Following the successful training, Beth brings in the owners to learn maintaining of training and/or continued training as the case may require.

Each dog is different; therefore the training has many variables. Beth will listen closely, meet and evaluate, then discuss each dog strategic plan with you prior to accepting the dog into her training program.
Beth believes in RELATIONSHIP between people and canine
She MOTIVATES dogs to RESPOND to her GENTLE, POSITIVE GUIDANCE
She motivates owners to respect and communicate with the dog
GROOMING
Beth is a graduate of the renown New York School of Dog Grooming and has over 25 yrs. experience
All-Breed TOP QUALITY GROOMING
Located in Western New York between Buffalo and Rochester
Beth Shaffer: 585-547-3767; beth@labslanding.com or message on FB
Enjoy looking at the photos.
Please email Beth if you are interested in pups (usually a waiting list, so get on it asap)., phone: (585)547-3767 or send a message via facebook
Labs Landing is happy to recommend two products for the HEALTH of your dog:
*TLC totally organic food - You can only get this through a breeder, so click on link to shop under Beth's account
TLC Whole Life Pet Food- Free Home Delivery!
Labs Landing also recommends Nuvet vitamin:
Nuvet helps with: * Allergies * Skin and Coat Problems * Scratching, Itching, Biting * Hot Spots * Arthritis and Joint Problems * Premature Aging * Low Energy Levels * Diabetes and Liver Problems * Cataracts and Tumors * Digestive Problems * Tearing * Heart Disease * NuVet Plus can help prolong the life of your dog and cat * And can help eliminate most ailments
**Labs Landing has been using it for a while and Love the results which is why we want to share this with everyone!
** It's GUARANTEED!

but NOTE: This product is Not available to the general public without an Order Code: 74653
Click here to order or if you prefer, phone 800-474-7044 and use ID CODE: 74653

We seldom pose our dogs; we just hope to grab the camera before they get away. These photos show the way our labs are raised... and loved: as family pets first and foremost.
Jo-Jo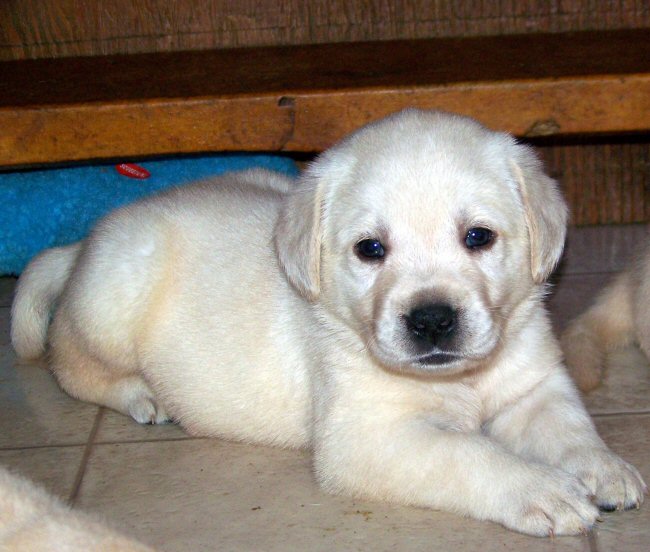 Beth in the whelping box with pups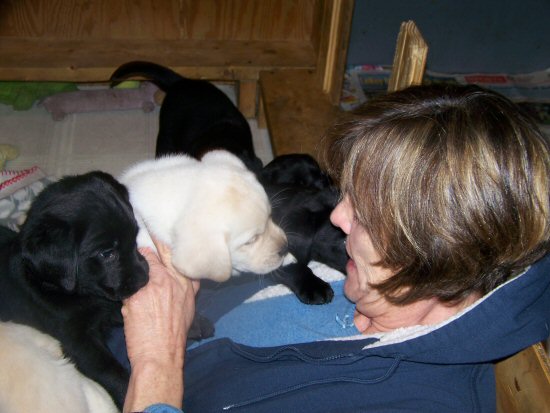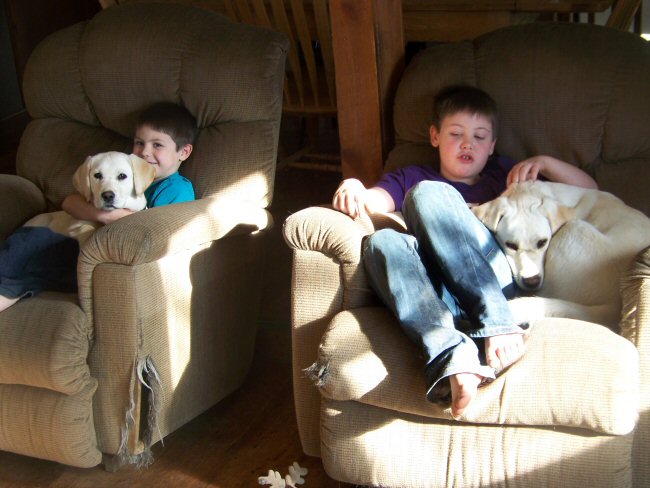 if you sit in our house chances are you will soon have a friend sitting with you

Beth and Spicey overlooking Leah's lake in Cape Cod 4/12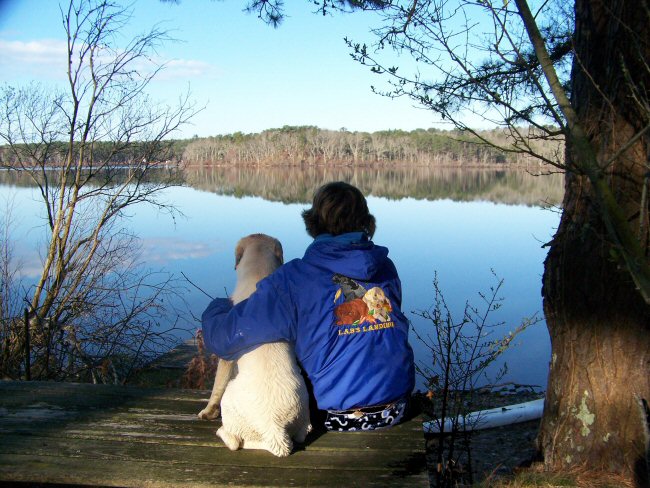 Check out Labs Landing on facebook and if you have any Labs Landing dogs, we would love you to share thier photos with us. h3>
**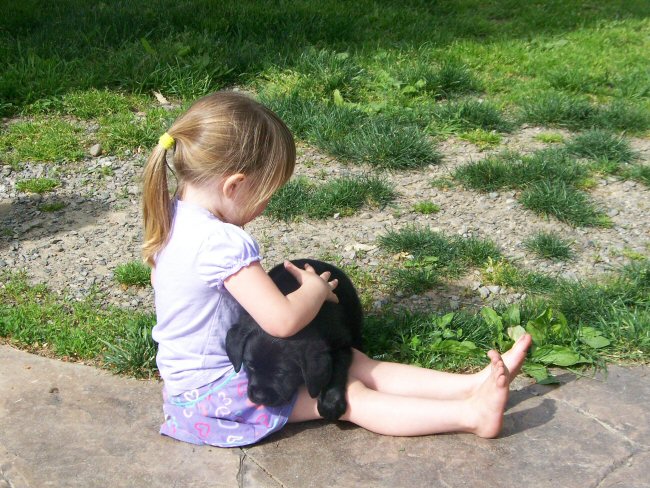 granddaughter with thunder/andi pup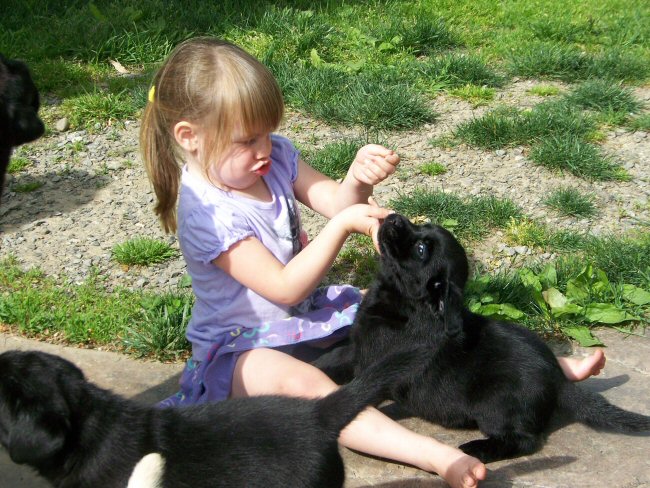 "sit" training -- and trainer's start early here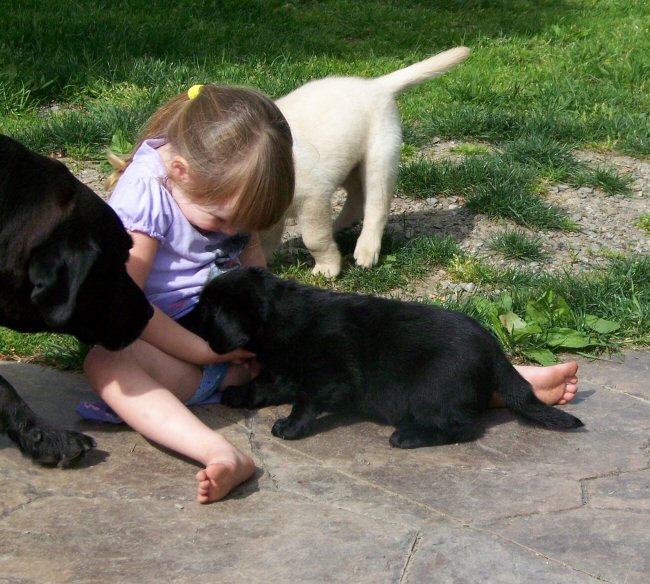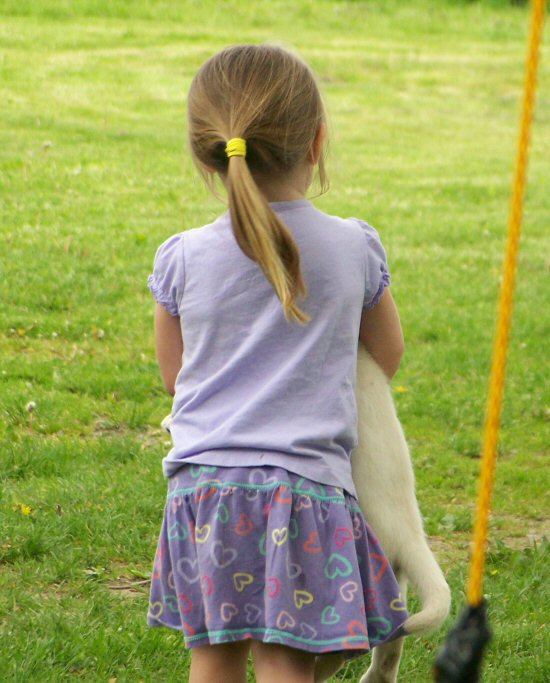 Em says puppy wants to go swimming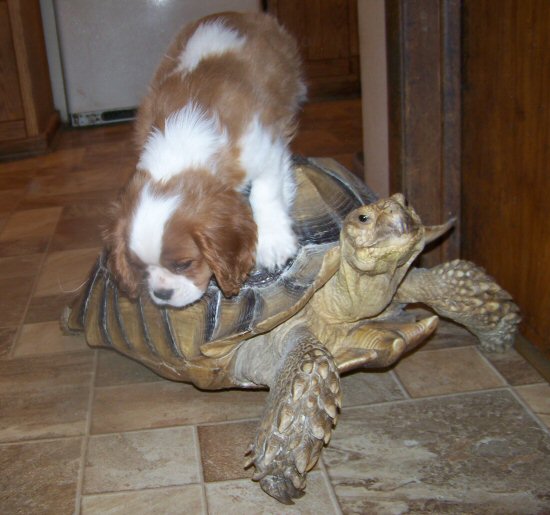 oh, we have had Cavaliers, beagles, and an African Spur Thigh Tortoise (Zippy)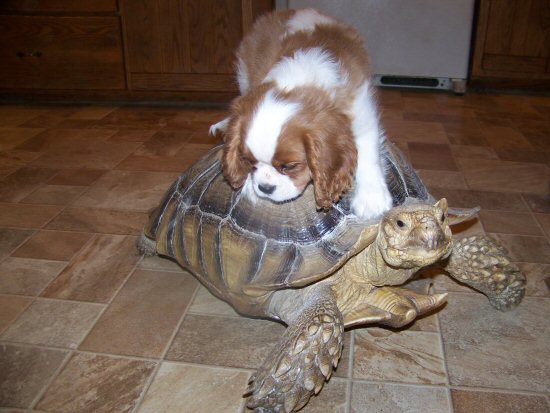 "Help, the rock moves" Roy & Zippy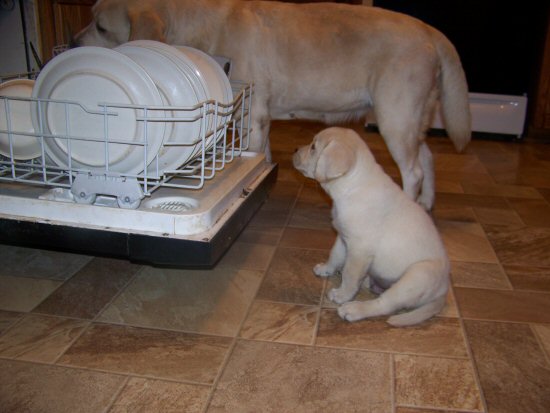 "I wanna help"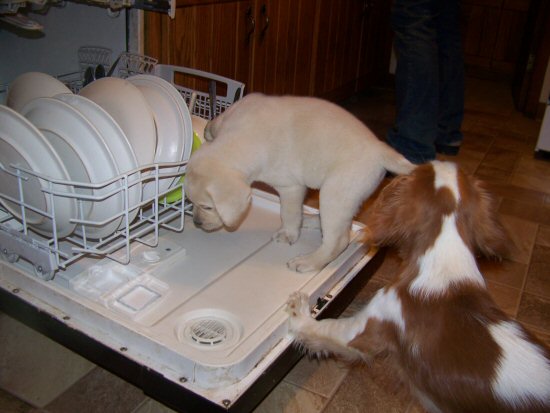 "Me too"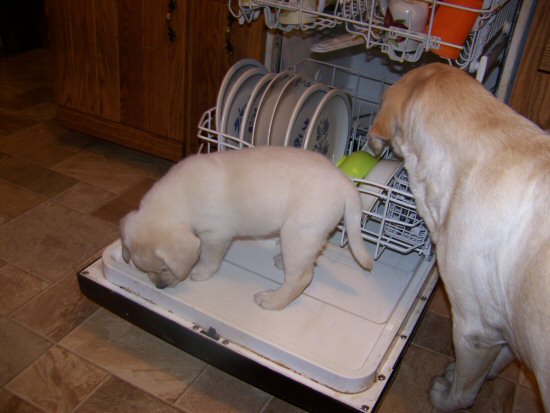 No problem finding dishwashers in this house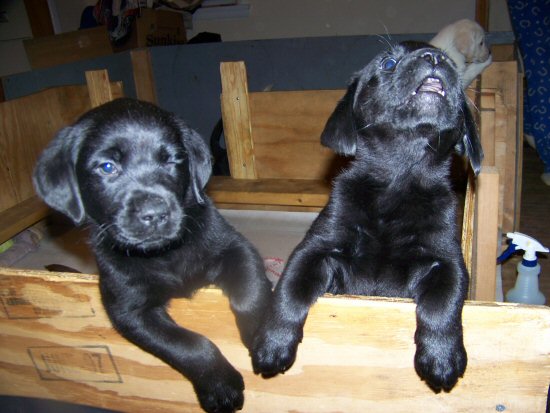 Voice lessons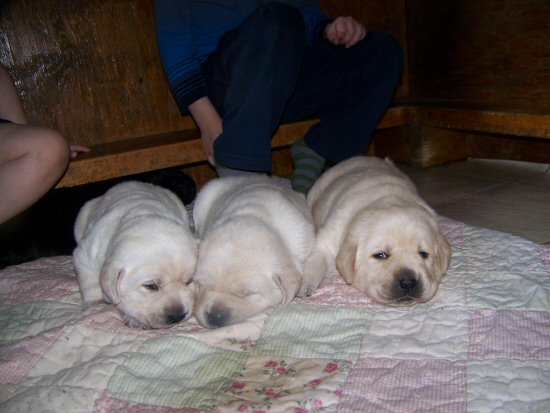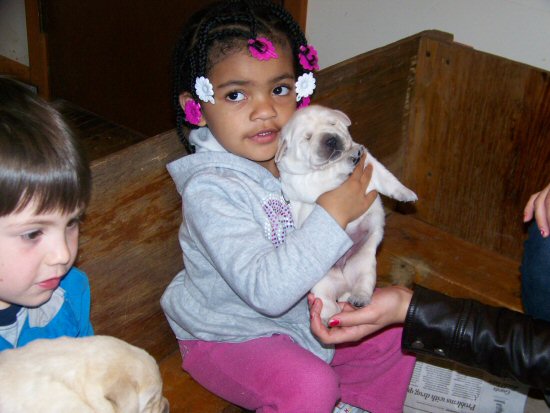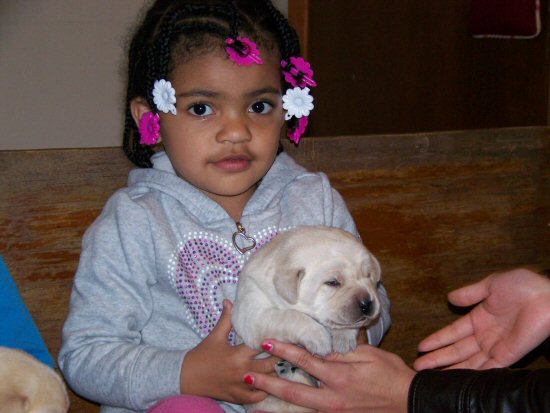 Grandkids and Great-Niece enjoying pups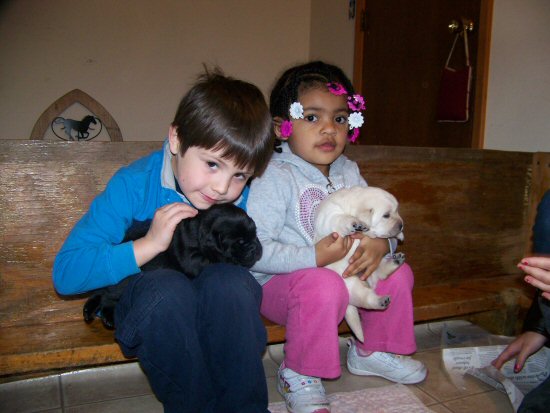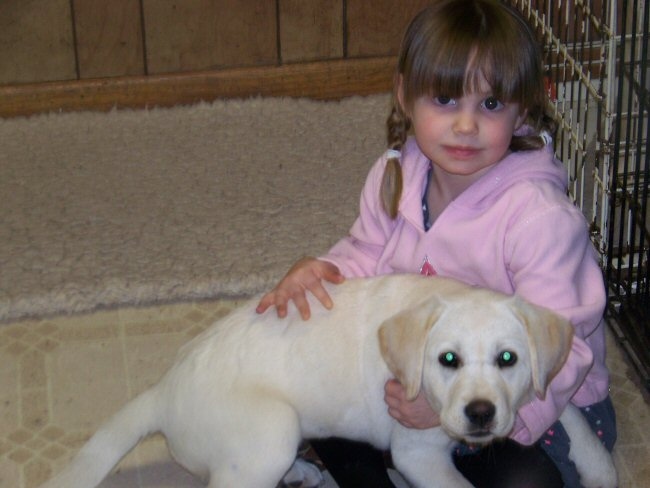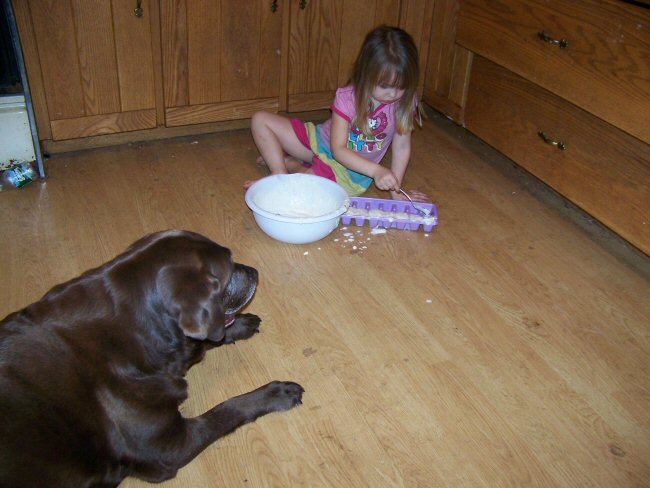 Emma making freezer treats while Jewel waits to lick the bowl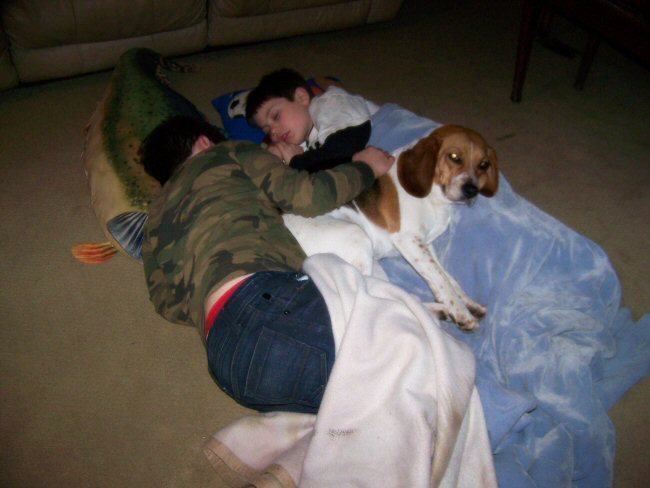 Spending the night at Grandmas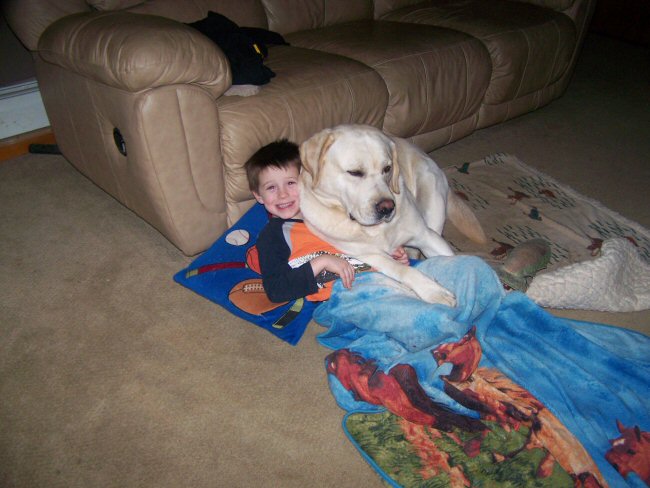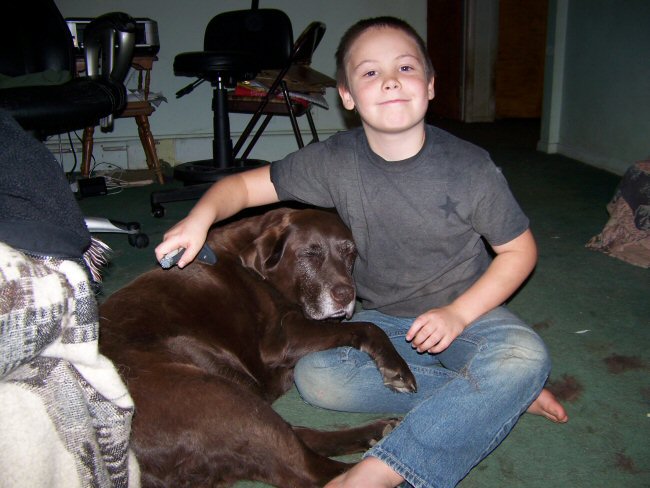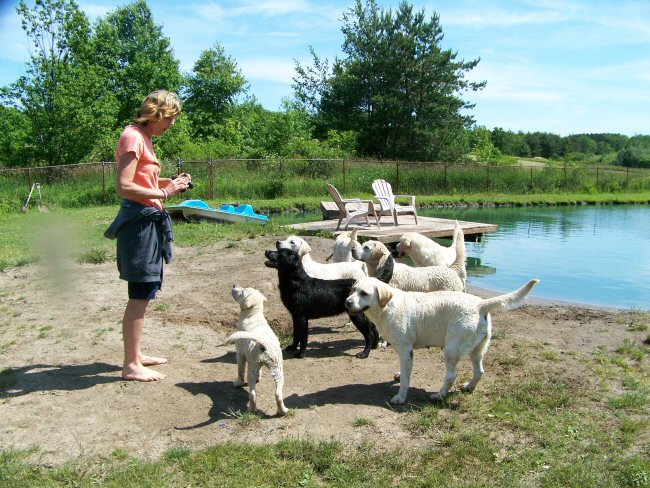 Beth with the group at the pond cooling off on a summer day (2011)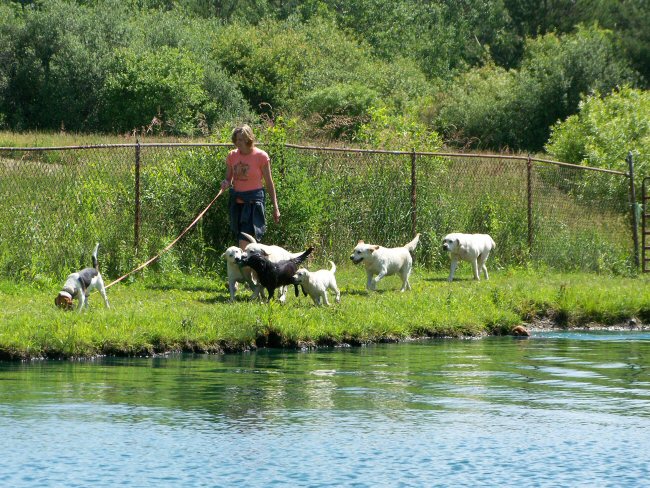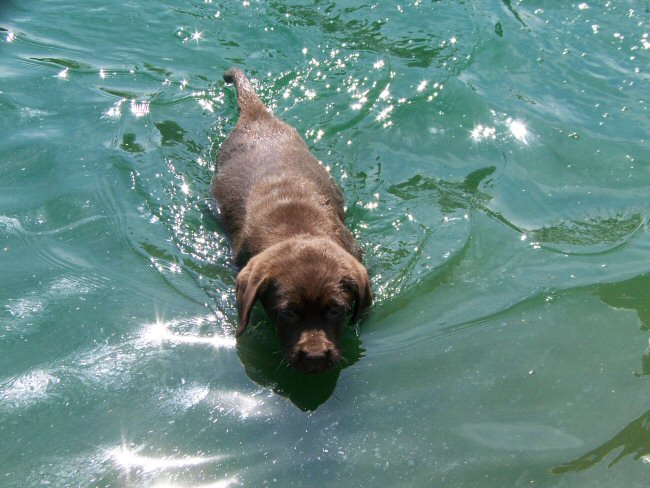 Lil' Truffles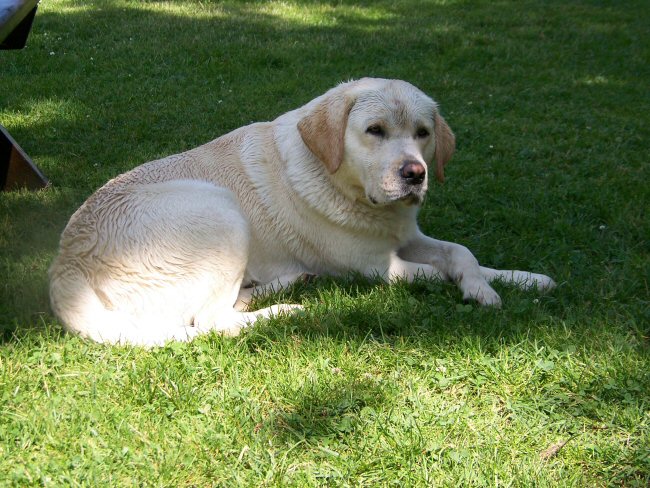 Thunder, one of our pet therapy dogs, relaxing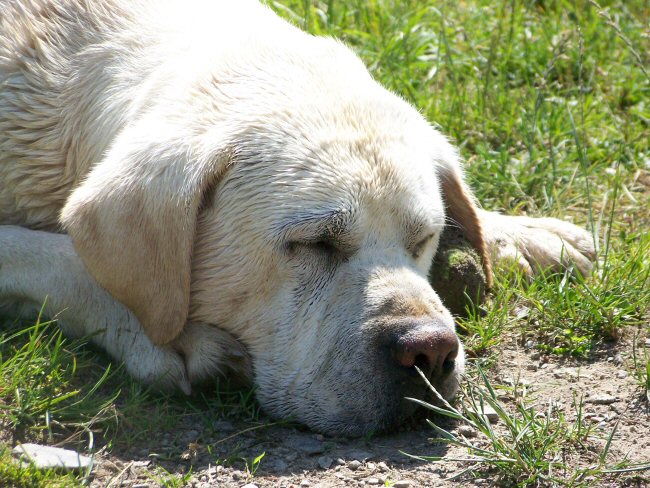 Scrappy sleeping
Thanks for visiting!
See Puppies for current puppy availability
Click Suggie's Page to see some Dock Diving by Suggie



This is our family!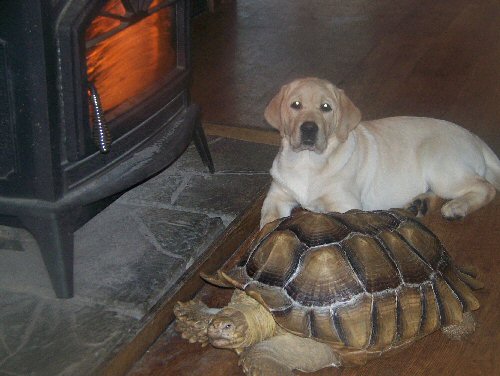 and there are more zippy photos now on Zippy's page


Beth and Spicey overlooking a lake on Cape Cod 4/12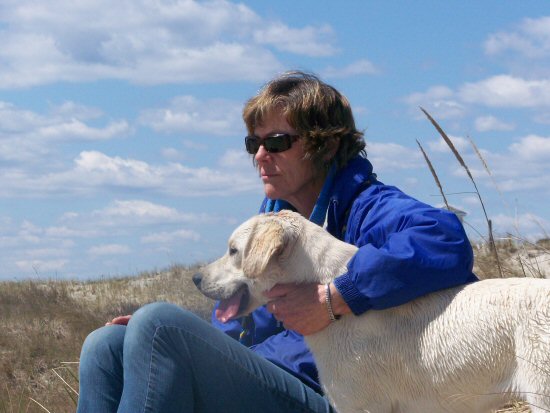 Bumper is in the background, Lizzy, the middle, and Whitney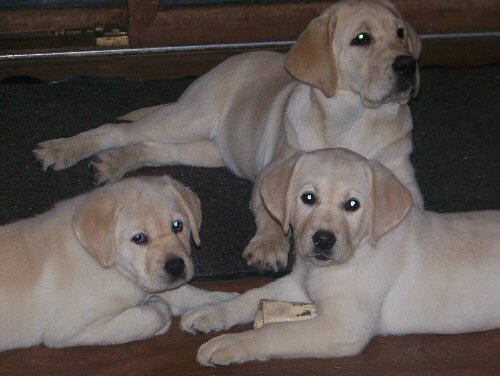 Enjoy the family photos below. You'll see our "family" including Zippy, who has his own page and a miniature horse named, "Buddy." Some of our dogs do agility, others hunting, several visit elderly and rehab patients. All are lovable and loved. They are all born in the house and stay with us until they leave at 7 weeks. Children of all ages enjoy visiting them. The pups below range from as early as a few hours old.